One of the first questions I ask a new client when we start on a project is "Who is your Ideal Client?" "Who are you selling your product/service to?". More often than not the answer I get is "Everyone" or "I don't know". If you're unsure about who your ideal or perfect customer is then it's going to be reflected in your marketing materials because they won't have a coordinated look and who they attract will be different everytime. This leads to "tire kickers", browsers, price hagglers and other mismatches that cause stress, flare up insecurities and lower sales. 
I have managed to help dozens of businesses figure out who their Ideal Client is with my handy worksheet, which you can now get a copy of completely free!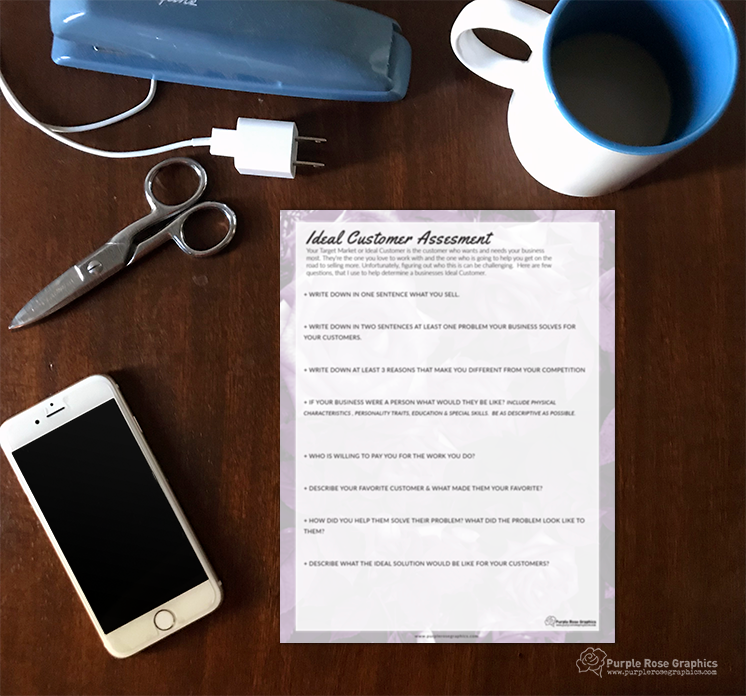 Thank you for your interest in my freebie! You've hit your download limit, if you're having trouble downloading the form, please email me at patrice@purplerosegraphics.com for help!