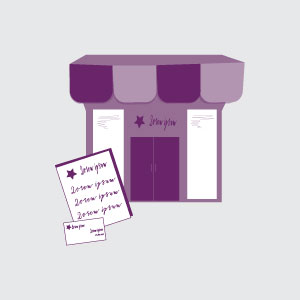 Purple Rose Graphics can take care of your business and marketing needs. We can create all of the branding identity, advertising collateral, and business cards a small business in Orange County needs to grow! We understand | Read More…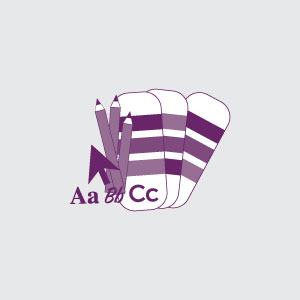 Logo Design is really about creating you or your company's brand, your image. This is what people will see when they look you up and it needs to tell them everything about what you do in a small image. We can guide you through the | Read More…
Who is Purple Rose Graphics?
Purple Rose Graphics is a Graphic Design Business in Orange County, California.
Purple Rose Graphics is a small one-woman graphic design business in Orange County, CA that helps small businesses and non-profits look their best so they can sell more. I do this by working side by side with amazing people (like you) to create one of a kind logos, business cards, brochures, flyers, postcards, rack cards or other marketing materials that show and tell your targeted customer base that you really are awesome!
As a graphic designer in Orange County, California that works with a lot of small businesses, I get asked a lot of questions about growing a company and hiring help. Unfortunately, this isn't my specialty, but It is the specialty of my friend and colleague, Deshaunte...
read more
Visit The Creative Card Shop!
Sign Up For The Newsletter!