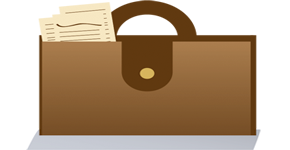 Purple Rose Graphics can take care of your business and marketing needs. We can create all of the branding identity, advertising collateral, and business cards a small business in Orange County needs to grow! We understand | Read More…
Creatively Drawn Cards by Purple Rose Graphics are printed on high quality card stock. All of our cards are hand drawn right down to the smallest detail. Cards are blank inside; so you can send love for an occasion of | Read More…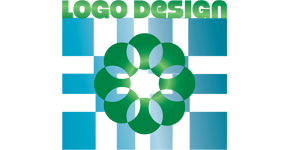 Logo Design is really about creating you or your company's brand, your image. This is what people will see when they look you up and it needs to tell them everything about what you do in a small image. We can guide you through the | Read More…
Who we are
Purple Rose Graphics is a Graphic Design Business in Orange County, California. We specialize in helping those who need to add a fresh and creative boost to their marketing materials, such as new Business Cards, or a Great Brochure! However, we also love to help you make a special moment even more special by providing custom created invitations and announcements that are as unique as your event! Purple Rose Graphics brings you real world insight on what it takes to create just the right piece for your business needs or your special moments.
Real business owners share stories about how and why they chose their logo. Our Graphic Designer, Patrice, shares professional takeaways to give future business owners some insight into assets and liabilities of each logo.
read more
Patrice is incredibly easy to work with! Very impressed with her prompt delivery on services. Will definitely work with her on future projects!
Ana M.
I started a small organizing business and I contacted Purple Rose Graphics to design flyers, business cards, logos and website material. Patrice was very professional and experienced with digital art. She explained different fonts that look best online vs on print, and what would grab the audience's attention best. She put a lot of detail and finess into her work, and I am very pleased with the results. She was easy to get in contact with, and she responded very fast to my emails. I would definitely recommend her to anyone looking to get some design work.
Christine C.
My fiancé and I needed two sets of invitations for our wedding — one in Spanish and one in English.  We spent time looking through the samples at stationery suppliers.  The ones we felt we could afford were a bit boring for our taste, and the price for two sets was beyond the top of our budget for invitations.  Furthermore, the stationers were less than friendly and encouraging when it came to discussing two sets of invitations in different languages.  I happened upon an ad for Purple Rose Graphics and sent an email describing our predicament.  Patrice sent a warm reply very quickly, and she was entirely open to the new experience of bilingual invitations.  We were sold!  Patrice moved us through the process quickly and efficiently, and, more importantly, she created absolutely lovely designs among which to choose.  She understood exactly what we wanted, and we could not be happier with the end result.  As an artist, Patrice displayed talent.  As a business owner, Patrice displayed courtesy, kindness, promptness, and openness.  And all this for a very fair price!  I look forward to any future interactions with Patrice, and I wish her all the best in her business endeavor.
Chris C.
My business cards were not easy to do.  I use foil cards and many company's don't do them anymore.  Patrice made the process so simple.  After meeting her at the gift show she contacted me as I had requested.  I sent my card with the changes and additions and she promptly responded with a sample and a quote.  A date for delivery was given which she exceeded.  My cards were then personally delivered.  My business cards are beautiful.  I appreciate the great service and product I received.
Kathleen C.
I love my new business cards. I gave Patrice my logo and she created a perfect business card. She took care of the printing too. Everything went so smooth and quick. Great Job!!!
Andrea P.
Visit Our Creative Card Shop!
Sign Up For Our Newsletter!