About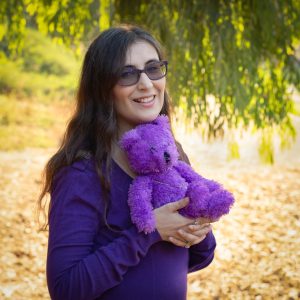 ​MEET PATRICE
Welcome to Purple Rose Graphics. I'm Patrice and I'm so glad you're here! I started Purple Rose Graphics in 2011 with one goal in mind. That mission was to give small businesses access to the tools big businesses used to succeed and one of those tools was branding and graphic design. I first offered amazing "done-for-you" graphic design creating everything from logos to flyers to greeting cards and more, but I always felt like something was missing. After realizing my marketing and communications education was of a bigger help to my clients than I originally thought, I made some big choices. I took some time to learn even more about branding, marketing, communications, and graphics earning myself a Master's Degree in Strategic Communications in 2023. I have a heart for small businesses, especially legacy businesses. I'm the great grand-daughter of entrepreneurs and I know how important that legacy is and how special it is to be able to keep it going. That's why when I pivoted my business, I knew I wanted to focus on the legacy businesses. The ones that are part of the fabric of a community, that are being passed down the generations and from family to family. It fits with who I am, I love independent businesses because I come from a community full of them. Family is a priority for me and well, graphic design and marketing are early fascinations of mine that just never went away. I was the weird kid playing "art director" and "marketing manager" with my collection of plushies as my customers in my spare time. I couldn't wait to be able to help real businesses.
When I'm not working, I'm curating content for the Instagram account I run for my collection of teddy bears, wandering around taking photos as a hobbyist photographer, spending time with family, watching movies, and geeking out on Star Trek and fantasy novels.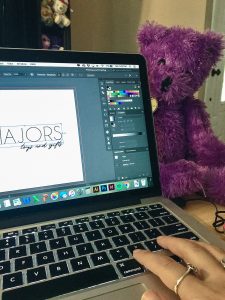 MY PROCESS
My clients don't always have a clear understanding of branding and how it works in helping them grow their business, but that's okay because I do and I'm here to help! I work alongside clients to help them troubleshoot their business, create a strategy for success and help them get to their goals. Start with the 25 for $25 package which starts the troubleshooting process with a mix of worksheets and a 25-minute consulting call with me. From there, you and I can make some decisions about what next steps would be best to get you to your goals.
I take a hands-on mentality with my business, working alongside people and listening intently to their concerns as they move forward in this process.
As a solo entrepreneur, I run this business with the help of my computer and smartphone…and that's it! I don't have a huge built-out team of people that you don't see doing the work. I handle all my clients' small business branding accounts from start to finish. If I don't personally handle something, I tell you upfront because transparency isn't just for windows!
The clients I work with are well-established independent businesses. I love helping my clients see themselves in a new light so they can achieve their goals. Many of my clients have grown multi 5 and 6-figure businesses, been featured in industry magazines, and have been seen as captains of their industry. Others have built businesses that give them time to appreciate and be there as their children grow up and create a legacy for future generations.
My mission has always been to build community through small businesses, and helping my clients with their small business branding is what lights me up. Your success is my dream come true.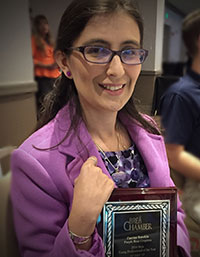 AWARDS AND AFFILIATIONS
"People Love Us on Yelp" 2015 and 2016
Member, Brea Chamber of Commerce
Member, Placentia Chamber of Commerce
Brea Chamber of Commerce Young Professional of the Year, 2016
Seen on "All in with Bryan Weatherford" on local channel 8.4, 2020