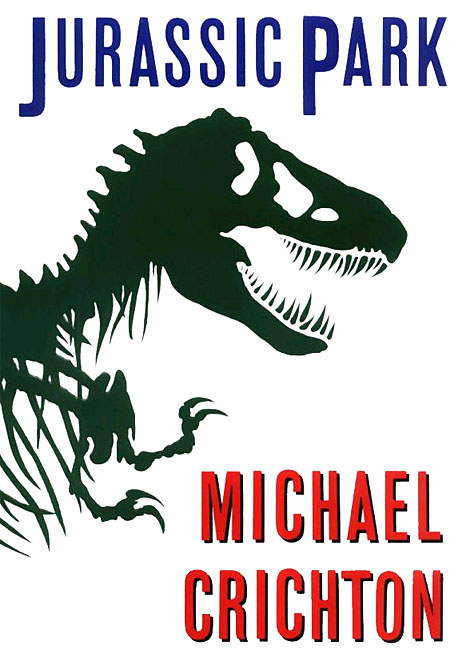 I fell in love with design as a child during numerous family trips to the local bookstores. It was through book covers & later magazine spreads that lead me to want to be a graphic designer. Since April 4th is National Librarian Day it seems fitting that I write about a famous book cover & the designer who created it.
Why are Book Covers important?
Book covers are the finishing touch on an Authors journey to publication. Occasionally, they are the sole reason a reader buys a book. Ultimately book covers are a marketing tool. They are the attention grabber that gets the audience to stop & read the back of the book and are used in other promotional material for the sale of the book.
Can anyone design a book cover?
Yes, and no. Most designers are happy to design a book cover for an author. However, designing book covers is a specialized niche industry. There are entire design agencies that do nothing but churn out amazing book cover designs.
Do any of these book covers become iconic?
Sure, actually a lot of book covers become iconic. They end up influencing design as an industry. Often these cover designs create trends that permeate down into general design. My favorite example is that book covers and general design a few years back favored a minimalist look, solid colors & thick geometric type. Often, book covers can spark trends in the general public, especially when they become movies! This is exactly what happened in the 1990's with Jurassic Park.
What h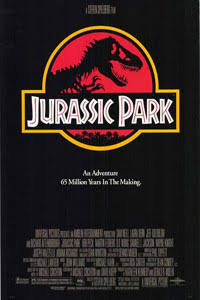 appened with Jurassic Park?
In 1990, author Michael Crichton released his novel Jurassic Park. His publishing house, Alfred A Knopf, had one of their designers create the book cover for him. The designer, Chip Kidd, created a book cover featuring a skeletal silhouette of a T-Rex. As anyone who is familiar with Jurassic Park knows the T-Rex is one of the main dinosaurs featured, so it makes sense that it would end up being the book cover. Jurassic Park got chosen to be turned into a movie in 1990 when Steven Spielberg was working with Crichton on a pilot for a TV show. Often when a book gets turned into a movie a new look is created for the movie posters & marketing materials. Steven Spielberg who directed Jurassic Park liked the dinosaur skeleton on Kidd's book cover, so he kept it. It became part of logo for the movie & for Jurassic Park itself in the film. After the movie was released in 1993, everyone went dinosaur crazy. The poster, dinosaur skeleton image & Chip Kidd became iconic.
Who is Chip Kidd?
Kidd is a graphic designer who focuses on creating book covers. He is credited with creating a paradigm shift in the book cover design industry with his striking, artistic and impactful cover designs. Kidd still works in the industry & has been with the publishing house Alfred A Knopf since the mid -1980s. He's rumored to create around 75 book covers a year, which is pretty prolific especially since a cover can take months to create. His long list of clientele includes Michael Crichton, John Updike, and Dean Koontz among other famous authors.
While I'm not as famous as Chip Kidd, I'd still like to help you create a great design for your business or event. So if you're looking for custom logo design, business cards, or branding products, give me a call or use my handy estimate request form!