As a graphic designer in Orange County, California that works with a lot of small businesses, I get asked a lot of questions about growing a company and hiring help. Unfortunately, this isn't my specialty, but It is the specialty of my friend and colleague, Deshaunte Freeman of Freeman Human Resource Management, aka TheFHRM. She was nice enough to guest author this article for all of us so we can learn the appropriate and legal way to interview all those new hires!
______
Interviewing Tips for Small Business Owners
Finally, you've arrived! You have years of experience working hard, proving your worth to others in the workforce and now you're the one calling the shots as a small business owner. Now, you have the privilege of filtering through hundreds of emails with resumes to fill your open positions at your company. Whoopie or Oh No…
What should you do next? Email the applicants you like? Ignore the applicants you don't like? Set up a phone interview? Schedule an in-person interview? What questions should you ask? What questions are illegal to ask?
Consider these interview tips when deciding to hire the next great member of your team.
Promises Aren't Meant to be Broken
During the interview process, you must be cognizant not to exaggerate the employment opportunity to the candidate. Even if the candidate is everything you want and more, don't overpromise.
Don't tell the applicant during the interview "It's not official yet but, you should call your current employer now and quit! I'm sure you'll be better than the other applicants we're interviewing today."
Do sell your company and the position. Share the culture of the company and what type of applicant may be a good fit for your open position.
Consistency, Consistency, Consistency…
Create a list of acceptable questions and stick to them. You can ask all of the questions on your list or a select few that pertains to the job. Ensure that the questions being asked are job specific, nondiscriminatory and does not invade the applicant's privacy. This ensures that the interviews you conduct does not expose you to lawsuits.
Do review all interview questions, mark the applicable job-specific questions, and only ask the marked questions to each applicant.
Don't deviate from the selected questions.
Ask Appropriate Questions
Federal and state laws prohibit employers from discrimination based on sex, race, color, national origin, religion, age, and disabilities. So, you must be sure to avoid all potentially discriminatory inquiries during the interview process.
Don't Ask…
How many kids do you have?
How old are you?
As a woman, do you have issues supervising men?
How much money are you making in your current job?
Where were you born?
Allowed to Ask…
Can you work overtime if necessary?
If you are hired, can you verify eligibility to work in the United States?
Are you able to perform the specific duties of the position with or without accommodations?
How has your prior experience helped you prepare for this job?
What languages can you speak, read, and write at a level of proficiency?
Taking Notes During an Interview
Whatever you write can be held against you in a court of law! Take complete, legible notes that are not open to any misinterpretation nor discrimination.
Do keep objective notes as to why the applicant was or was not hired. Be sure your notes evaluate criteria necessary to perform the job.
Don't use abbreviations or a coded rating system that could be incorrectly interpreted at a later date.
Allow Applicant to Ask Questions
Interviewing should not be a one-way street. Offer the applicant the opportunity to ask questions as well. This will enable the applicant to gain clarification on aspects of the position, culture of the company and on employment conditions.
Don't be close-minded to the questions being asked by the applicant.
Do welcome the applicant's questions and thank them for their time and interest in your position.
Interviewing is a vital component of the hiring process. To hire the most qualified applicant, you must be well informed on how to conduct interviews effectively. Moreover, to the extent that the interview process leads to the hiring of the most suitable applicant can ultimately reduce a small business's long-term turnover costs.
For more HR questions and tips contact us. Freeman Human Resource Management "The fHRm" at (657) 204-5754 or deshaunte@thefhrm.com
About Us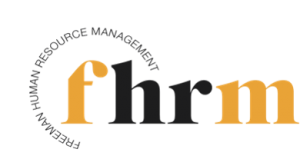 Freeman Human Resource Management "the fHRm" is a HR consulting company that provide HR services to unite the creative ingenuity of a small business with the strategic expertise of a boutique HR consulting firm that cares about its clients and their goals. The fHRm has a HR a la carte' mentality that develops, implements, supports and maintains HR programs and processes. We cater what we do to the needs of what you do.