What is a Brochure?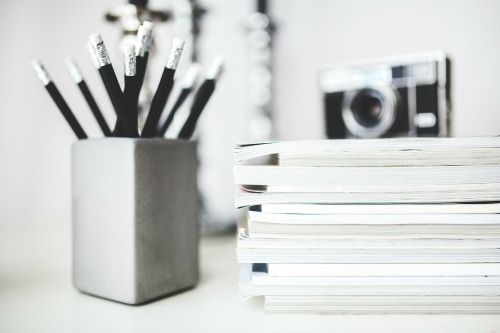 A brochure is a type of advertisement that communicates information from the sender to receiver, such as from a business to its customers.  Brochures are typically printed on glossy high quality paper in full color, and are folded. They can be as simple as a folded sheet of paper, but can also be complex, like the ones that get folded into booklets that are either glued or stapled.
Where Does the Word "Brochure" Come from?
The word brochure is thought to be of French origin and means "to stitch together" and was introduced in the late 1740s.
What is the Oldest Brochure?
One of the oldest brochures found on the internet dates from the 1500s and depicts common occupations in Germany
What do I use a brochure for? What information do I put into a brochure?
The type of information you put into your brochure depends on how it's going to be used. Below, I've detailed out a bunch of common uses.
Point of Sale: Typically displayed in front of the customers of a particular service. The purpose is to advertise additional services to the business' current customers.
Respond to Inquiries: Typically given, or sent to potential customers who are already interested in your services. The purpose here is to help answer their questions and provide reasons for the potential customer to buy from you.
Leave Behind: As the name suggests. This type of brochure is usually left behind after a meeting a with a potential client. The purpose is to re-inforce the recently presented sales pitch by stating all of the advatages and usages of the product or service in question.
Direct Mail: This type of brochure usually comes to a targeted demographic through the mail. The purpose is to inform people of a business' products or services, and to entice them to become potential buyers by requesting additional information, or have them take advantage of a special offer.
Sales Support: Typically used as an aid for a sales person while in a meeting. They often have expanded information, as well as more photos, and larger type that can be read and referenced quickly and easily.
Brochures are always folded in thirds right?
No, a traditional fold where the sheet of paper is folded into thirds is very common and very popular, but it isn't the only type of brochure in existence. There are many many types of brochure folds, but here are the most common types:
Traditional Folded: These are the ones people are most accustomed to viewing.  The page is printed on both sides with the same number of panels and then folded with the panels one ontop of the other.  Example: Tri-fold, Bi-Fold
Z-Fold: The page is printed on both sides with the same number of panels and are folded in a zig-zag or Z shape.
Roll Fold: The page is printed on both sides with the same number of panels that are folded from one side to the other with each panel immediately laying on the one immediately ahead of it i.e. 4 on top of 3, etc. When standing brochure appears rolled in on itself.
Gate Fold: Panels at the edges are half the size of the center panels with the two sides folded to meet in the middle giving the impression of a gate.
As a graphic designer in Orange County, I can help you create the perfect brochure for your business, product, or service. Please contact Purple Rose Graphics today to learn more.