Custom Wedding Invitations
Custom wedding invitations are sure to leave a lasting impression on your friends and family members. As a graphic designer in Orange County, I have extensive experience with wedding invites and I truly enjoy designing them.
I fully understand that nothing is more personal and intimate than your wedding! I will work with you closely to make sure that your invites are something that you will cherish for a lifetime.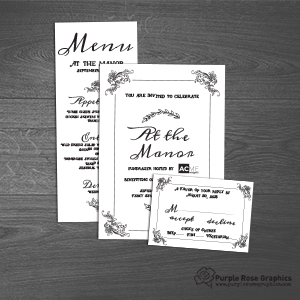 Contact Us About Your Invitations