Did you know many Fortune 500 companies spend thousands if not millions on developing and maintaining their brand!
Why?
Because they know a business's brand is the foundation that everything else can grow from. It's way more than a simple logo or a palette of colors. If your brand is lackluster, absent, stuck in the past, or a scattered hot mess, then it might be time to step up and create a brand that can help your business scale up.
Let me share a secret with you that only my clients know, our brands are our foundations. They have helped us make more money, grow steadily, and even survive economic downturns and shifts.
I have clients that weathered not just the aftermath of the 2008 recession, but also the 2020 pandemic and they stayed open and thrived while their competition shut down.
I have clients that took the scattered pieces of their business and together we created a brand that launched them to six figures and climbing.
I have clients that gained time freedom to be with their children because their brand kept them focused on what the next right move was going to be and filtered out all the noise.
After years of perfecting my system and keeping this magic under wraps. I'm finally ready to let this system step out on its own, but only for my VIPs!  If you're ready to invest in your business so you can scale up, filter out the noise and go from hot mess to heck yes then this is for you.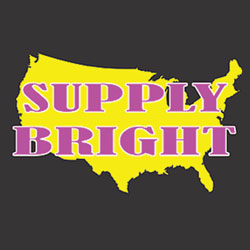 Purple Rose Graphics came to our rescue during the 2020 shutdown period of Covid-19. Consulting with Patrice, she helped us reanalyze our view of our business which helped streamline some operation procedures to sustain the company through the economic downturn of the pandemic.
Patrice helped me flesh out my fresh dope logo and she also helped me create my branding color palette and I am obsessed with her work! She knows all about design and color blends that pop and working with her on my logo and color palette set my WHOLE BRAND on fire! If you're thinking of hiring Patrice, don't wait. She is the perfect person to help you feel excited and lit all the way up about your brand image!
Get ready to turn it all around, VIP style with Command your Brand. This is a big brand turnaround VIP Day.
There are 3 Components – In a nutshell
1-2-1 Consultation with myself, Successful Brand Communications Specialist
Deep Dive into the Core Values and Beliefs of the Company
Customer Focused Strategy to Revitalise the Brand and Create Longevity
That's all in a 24 hour period to move you quickly past these struggles and begin enjoying the benefits of Specialist Re-brand Immediately.
Step 1 – Customer-focused Research, together we will work through a sequence of questions and actions to gain a deeper understanding of what the company stands for and to attract the right customers to the business from the very start. This will avoid frustrating guesswork on your part, and confusion on the customer's part resulting in faster connections and more frequent points of sale from only the RIGHT customers who spend more because they understand the value they are getting. (think about why we spend so much on branded technology… we know what quality we're getting)
Step 2 – Drafting and bringing to life the real and individual message of the company, tailored in a combination of the previous look and data-driven messaging from step 1. So you can confidently pursue bigger clients with branding and messaging to support your bids and claims as to the right choice for them, no longer getting confused about who you are or how you help. It will be clear from the first visual that you are the right choice for them because your messaging speaks directly to them and remove the frictions and frustrations of new deals.
Step 3 – Company indoctrination and reputation – I'll implement training for you and your whole team via video chat to learn how to effectively communicate the message and value of the company to create widespread and long-lasting unity and clarity so the company becomes big brand worthy and not just a forgettable logo, so even if you're no longer the CEO, your message and values remain as the legacy and reason for exponential growth and long term success.
The total investment is $3200 USD and payment plans are available. If you're ready to level up and finally create the foundation for a legacy, not just a business then let's chat.
Book Your "Getting to Know You" Consultation Call and take the first step to become the business you dreamed about.