Purple Rose Graphics
Compelling brand strategy consulting and captivating graphic design for ambitious established small businesses ready to take on their next level.
Meet Patrice
Welcome! I'm Patrice. I'm a branding & graphic design specialist with a heart for serving legacy & established small businesses. I love helping my clients have clarity in who they are as a business & learn how to explain that to their perfect clients so they can sell more & stress less. I don't just help you create captivating graphics, I help you create a compelling brand strategy that sets you up for success and propels your business to its next level.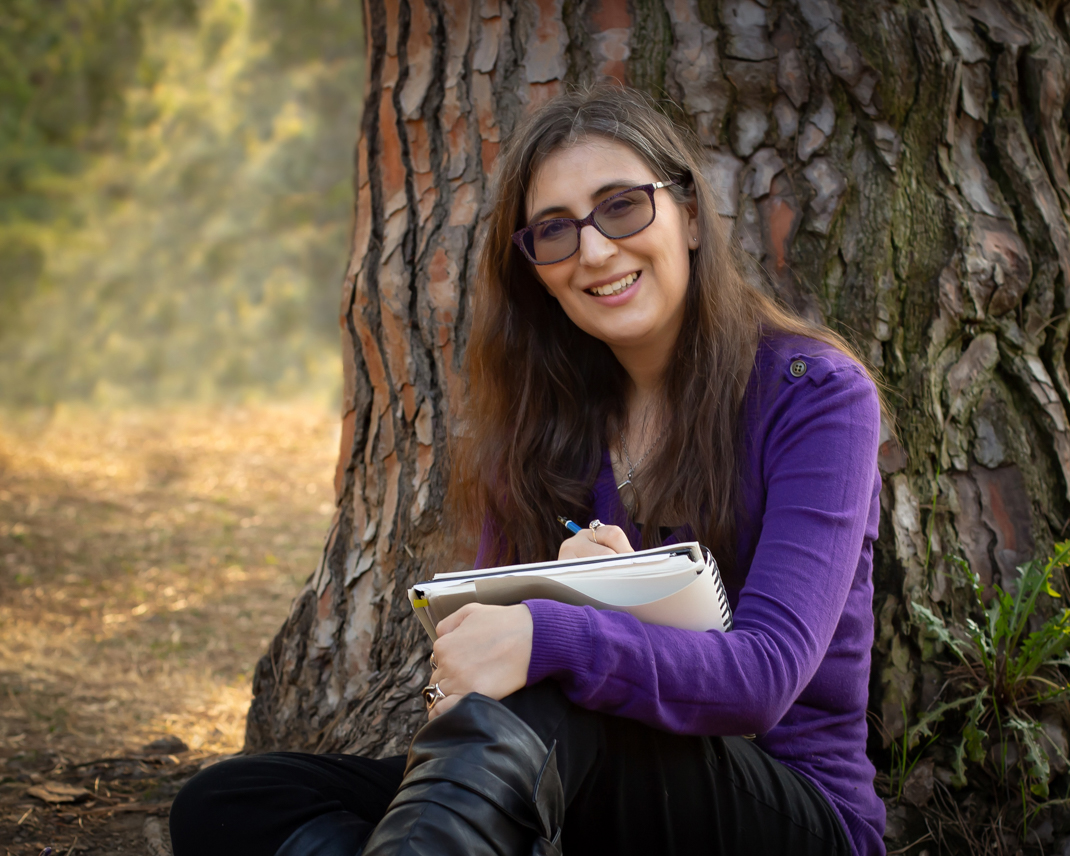 My Process
I started Purple Rose Graphics in 2011 with one goal in mind. That mission was to give small businesses access to the tools big businesses used to succeed and one of those tools was brand strategy consulting and graphic design.
I take a hands-on mentality with my business, working alongside people and listening intently to their concerns as they move forward in this process. We start with troubleshooting your business and seeing where the weak spots are, from there you and I make some decisions about the next steps.
Depending on what gets uncovered during troubleshooting, you'll either move into in-depth strategy creation or you'll move straight into the design. For businesses that need both, you'll move into one of my VIP slots.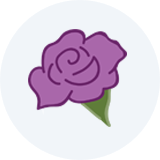 Branded Marketing material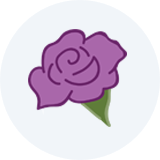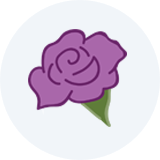 Struggling to get your business to its next level? Let's chat?
Frequently Asked Questions
Learn How it Works!
What kind of services are provided by Purple Rose Graphics?
I offer main services: brand strategy consulting and graphic design for small established businesses.
How long does a project take?
Consultations range from 30-60 minutes and provide clarity about what is causing problems for a business to succeed. Customized solutions to each business's individual issues are also suggested.
For graphic design projects, It depends on the project.  The average timeline for most projects is 2 – 4 weeks from the start of the project to final design approval. Projects involving committees or multiple decision-makers may take up to 6 weeks.
What is the process like?
For consulting the process is Questionnaire > Schedule Consulting Call > Payment > Attend Consulting Call via Phone or Zoom
For design projects, the process is Consult Meeting > Proposal > Payment > Initial Proof > Make Edits > Design Approved > Final Files Sent
I need this tomorrow! Do you accept rush jobs?
No, I don't accept rush jobs.
I do not like to do overnight or two-day turnaround. It just never looks right and I want you to like what gets created.
If you have a design job needed within a week, I can consider a shorter deadline job based on my current schedule.
What types of payment are accepted?
All Major Credit Cards, Corporate Check, PayPal
Do you build websites or create promotional products like pens and t-shirts?
No. Unfortunately, I do not create websites and I do not create promotional products.
I have some amazing friends who do just that so please visit the "Resources" page on the website.
I have a design already; do you do printing?
No, I don't do the printing for existing designs.
Please visit ww.purplerosegraphics.com/resources to connect with one of my preferred printing companies.
Purple Rose Graphics came to our rescue during the 2020 shutdown period of Covid-19.  Consulting with Patrice, she helped us reanalyze our view of our business which helped streamline some operation procedure to sustain the company through the economic downturn of the pandemic.
Patrice also reviewed and adjusted many of our promotional material using her artistic and graphics expertise giving us a slight edge over many of our competitors.
Patrice, a professional who concern is only for her customers.
All this work accomplished over the phone and internet as we are over 3,000 miles across the country.
Highly recommend Patrice for graphic design.  I used Purple Rose Graphics to create some custom thank you cards for my business and also to create a huge advertisement banner.  She took my napkin notes and turn them into some beautiful work that conveyed the message that I wanted. Will definitely use again.
When your business is struggling, you want to know what is going on with it, but sometimes it's hard to know where to start to troubleshoot things or who to trust.
That's where the 25 minutes from $25 comes from. It's made up of two worksheets you fill out about your business which are paired with a 25-minute consultation call with me.
I've been using these two worksheets with my clients for a very long time but never made them public – until now. They have helped a lot of my clients troubleshoot their businesses.
They helped them figure out what was going on with their business so that they can get back on track. They're really helpful if you're sales have slowed, you're pivoting your business, or are building out a new set of offers.
I've paired the two worksheets with a 25-minute consulting call so I can l go over your worksheets in depth with you.  Here is also where I'll give you some advice on what you can do to help your business and together you and I will make some decisions about what would best help your business.